Want to know more about this article?
When the Chemport Europe Expo - early April in Emmen - had to be cancelled due to the coronavirus pandemic, the organizers started thinking about an alternative. This resulted in Chemport Connect, a free digital event on 17 November, where you can hear key note speakers on green polymers and meet interesting new contacts or old acquaintances in the lobby. Before the event, free webinars are organized and all participants can join the Chemport Connect community, which will remain active after the event.
Daan Borjeson was one of the organizers of the Chemport Expo, and is also involved in creating Chemport Connect. Having to cancel the Expo was a disappointment, but Borjeson and his fellow-organizers quickly decided to have a virtual meeting instead. 'The aim is the same: bringing people together, creating connections and cooperation. And of course we want to make the Chemport Europe ecosystem visible to the world.'
Program November 17th
The program for the main event features four different speakers.
The first presentation is by Jan Roos from Teijin Aramid. He will discuss a new, circular chain for their aramid fibres. Borjeson: 'I can't say anything about it yet, but he will make an important announcement.'
Next on is Gerard Nijhoving  of Senbis Polymer Solutions, a company that provides R&D services, but also produces sustainable polymeric products.
The third lecture, entitled 'Technology is closing the loop of used Polyester' is by Josse Kunst from CuRe Technology, the company that has developed a unique chemical recycling method for PET bottles. They can recycle bottles from different colours to virgin polyester pellets. CuRe Technology is contracted by Coca Cola to recycle part of their bottles.
Key note speaker of the event is Tom van Aken, CEO of Avantium, a pioneer in the emerging industry of renewable and sustainable chemistry. His company turns biomass into building blocks for the chemical industry. Van Aken will discuss the new Chemport Europe Saccharide Agenda, which describes how the chemical industry in the Chemport Europe region can switch from fossil feedstock to sugar from sugar beets or other biomass as a base chemical.
A panel discussion led by Peter Schelstraete of the Ubuntoo international platform for new technological developments on the topic of Bioplastics rounds off the virtual conference.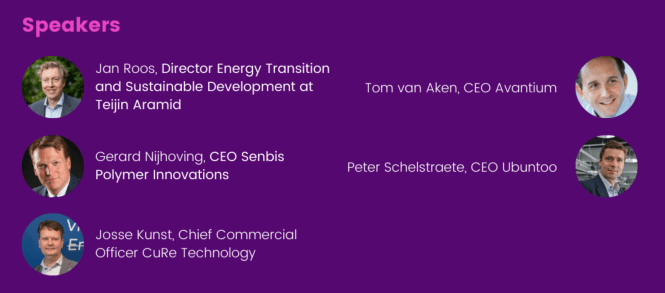 Let's get digital
Chemport Connect is hosted by 'Let's Get Digital', an online platform developed in Groningen, that gives a real conference 'feel' to the event. As a participant, you must pick up your badge, enter via a lobby, meet others and decide on your schedule for the day. During the conference, you can meet up with other participants  whenever you want, using chat or video.
A series of free webinars precedes the actual conference. These started already in September, and the next in line is on November 11th: Developing a futureproof circular plastic system – National Test Centre Circular Plastics.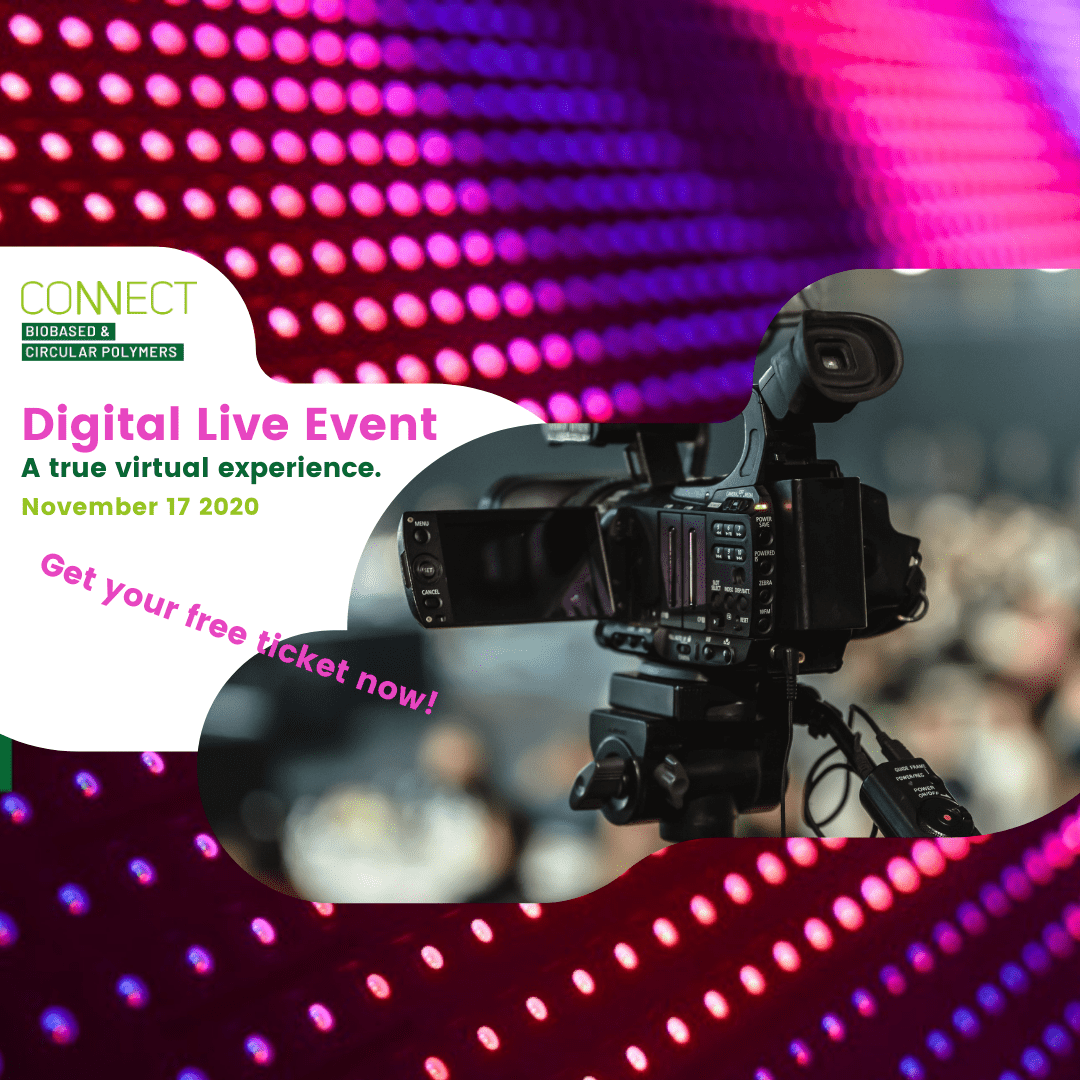 Register now
Although it is all virtual, the conference promises to be an exciting event. Borjeson hopes that such an event (be it a 'real life' Expo or a virtual Connect event) can take place once a year. 'We will then switch between different locations in the Chemport Europe region, and change the main theme accordingly. So after Emmen and plastics, we could have Delfzijl and chemical building blocks, or Heerenveen and recycling.' But first, he hopes to welcome many of you in the virtual lobby of Chemport Connect on 17 November!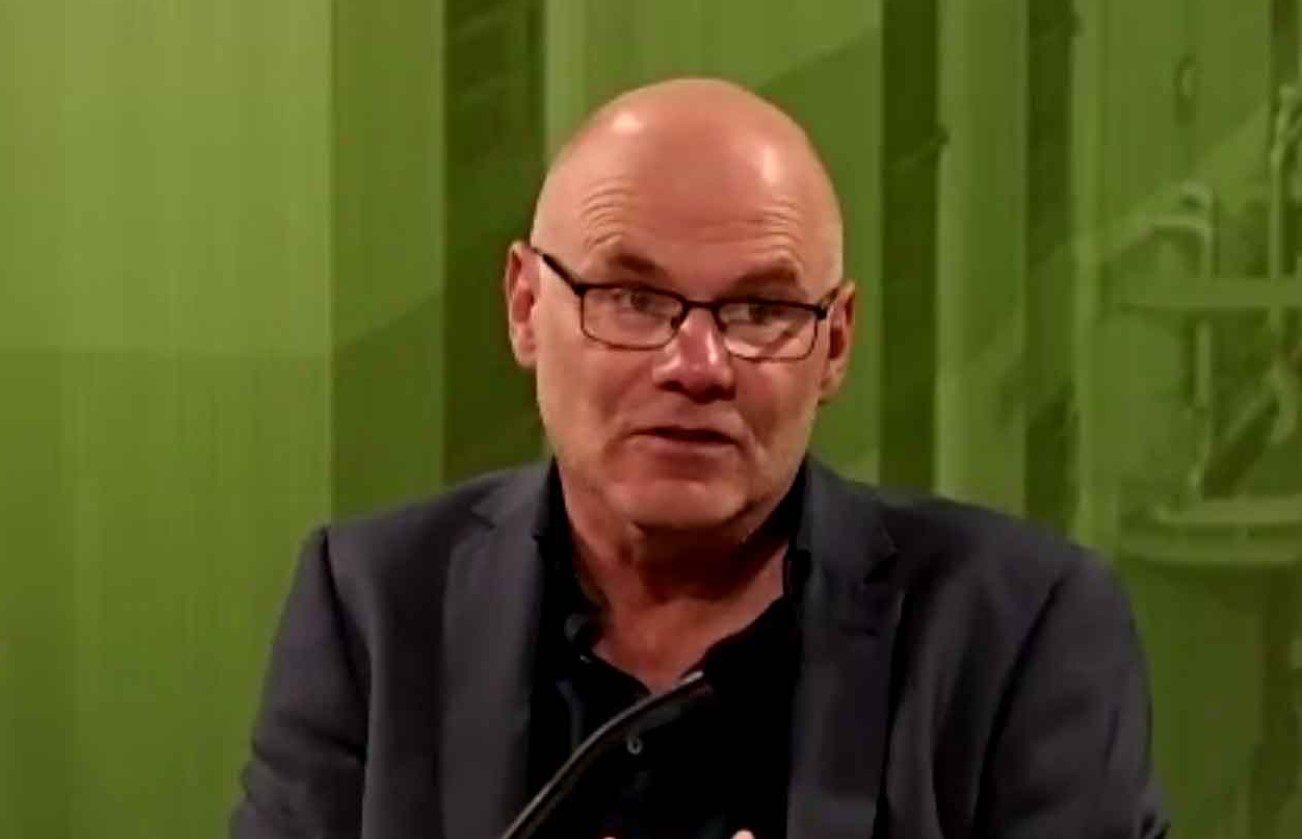 Want to know more? Contact

Cor Kamminga