Back to overview
Multimodal connections
Chemport Europe has excellent connections with suppliers of feedstocks and sales markets worldwide. Chemport is always nearby.
Fast national and international connections
The Northern Netherlands forms an important link between economic core areas such as the Randstad conurbation and Northern Germany and the areas beyond in Northern and Eastern Europe. We have an excellent infrastructure with motorways and train connections. There is also a seaport and an airport.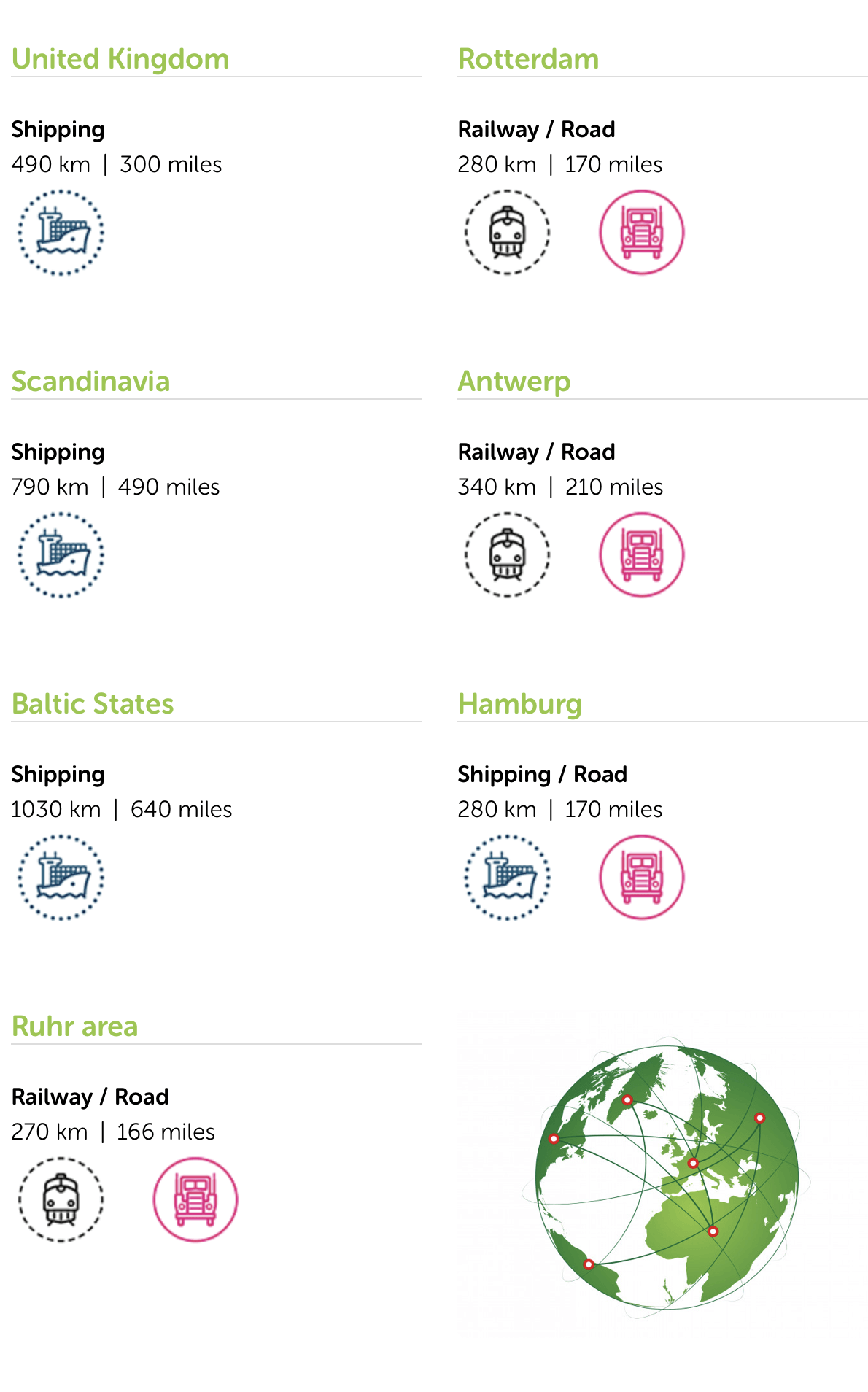 Other The Chemport ecosystem pages