Want to know more about this article?
The Dutch national football team may have left the European Championship at an early stage, but the prize for the world's first fully compostable artificial grass system for sports playing fields definitely goes to The Netherlands. This artificial turf was created by consortium led by Senbis Polymer Innovation in Emmen.
The artificial playing field is made from mainly renewable materials and can be fully recycled and composted. With some 3,500 artificial turf fields in use in The Netherlands alone, this will create enormous environmental benefits. The new material will be tested in a 1,000 square meter games field at football club EHS'85 in Emmen. This will be used to demonstrate the performance of the field under real circumstances. This test is the final step to meet the requirements of sports associations such as the Dutch football association KNVB.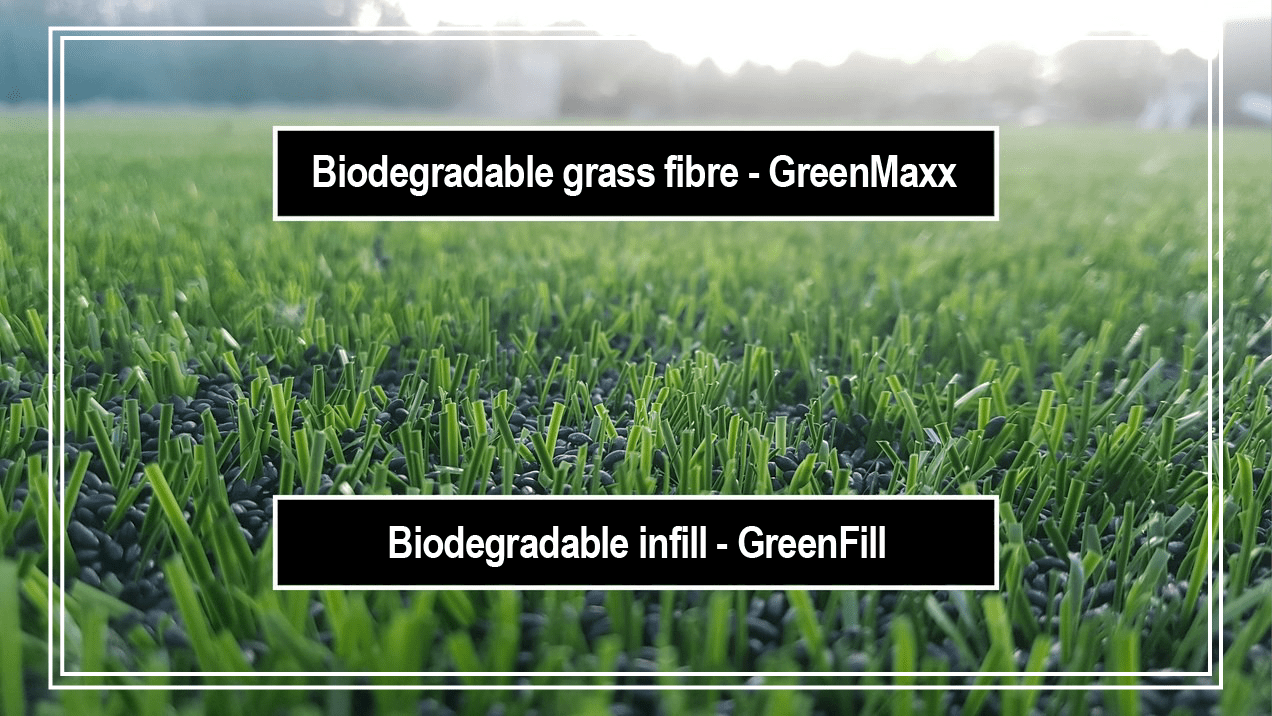 The test field is the result of a project that started in 2019, when a consortium led by Senbis won a grant from the Dutch Ministry of Health, Welfare and Sports to develop a fully compostable artificial grass system. Partners were Sweco engineers, installing company AnteaSport, artificial turf producer Edel Grass and yarn supplier TenCate.
Senbis Polymer Innovation already launched GreenFill®, biodegradable infill pellets to be used in artificial sport pitches. These pellets are stable on the pitch, but if they spill onto the surrounding grass or sand, micro-organisms will break them down. Tests showed how GreenFill a good alternative for crumb rubber or TPE infill: it has good performance, is non-toxic and produces no microplastic pollution around the field.
However, wear on the fibres in the artificial turf is another source of microplastic. By developing an artificial grass fibre that is biodegradable, just like the infill pellets, this problem is also solved. In addition, the raw materials used for the GreenMaxx fields are mainly sourced from biomass and are renewable. At the end of life, the carpets can be recycled and / or composted.
GreenMaxx: champions in compostable artificial sport pitches
Senbis Polymer solution is an important part of the Emmen hub of Chemport Europe,  the innovative ecosystem for chemicals and materials in the Northern Netherlands. Companies, government and knowledge institutes work together towards a shared ambition: changing the nature of chemistry.
Fun Fact: Although artificial turf is the standard in sports like hockey, elite football teams still prefer real grass on their pitches. One notable exception is FC Emmen, who played in the Eredivisie (Dutch Premier League) for the last three years, but were relegated to the second division at the end of the 2020-2021 season. This team, from the same town as Senbis, plays on artificial turf. Maybe their next pitch will be biodegradable!
More on the GreenMaxx artificial pitch and GreenFill on the Senbis website and the Ik Sport Groen webpage.