Want to know more about this article?
Morssinkhof Plastics, based in Emmen, has been in the business of plastic recycling for some fifty years. They are preferred supplier of high quality recycled PET to many large companies and as partner in the new Sustainable Polymer Innovation Cluster (SPIC), they work to shape the future of plastics recycling.
Their recycled PET (rPET) is used by Coca Cola and Bar le Duc uses it for the first 100 percent rPET bottles. Morssinkhof is located on the Emmtec industry & business park in Emmen, where over the past decade or so, a large chemical cluster has taken over the complex vacated by chemical company AkzoNobel. This cluster is one of the pillars of Chemport Europe, the umbrella organization which represents a large part of the chemical industry in the Northern Netherlands.
With an annual turnover of 225,000 tons of plastics, Morssinkhof is one of the largest recycling companies in Europe. But they're not just big: 'We are one of the few who control the entire chain to process PET to new, high quality raw materials', says Mark Ruesink, production and innovation director rPET at Morssinkhof.
The company processes some 50 thousand tons of PET to pellets and recently started to spin rPET yarn as well. The quality depends on the right starting material, like PET bottles handed in by customers through a deposit system. 'This ensures we get a very pure starting material. It is more complicated to process mixed plastics. The deposit system is therefore crucial for a circular economy.'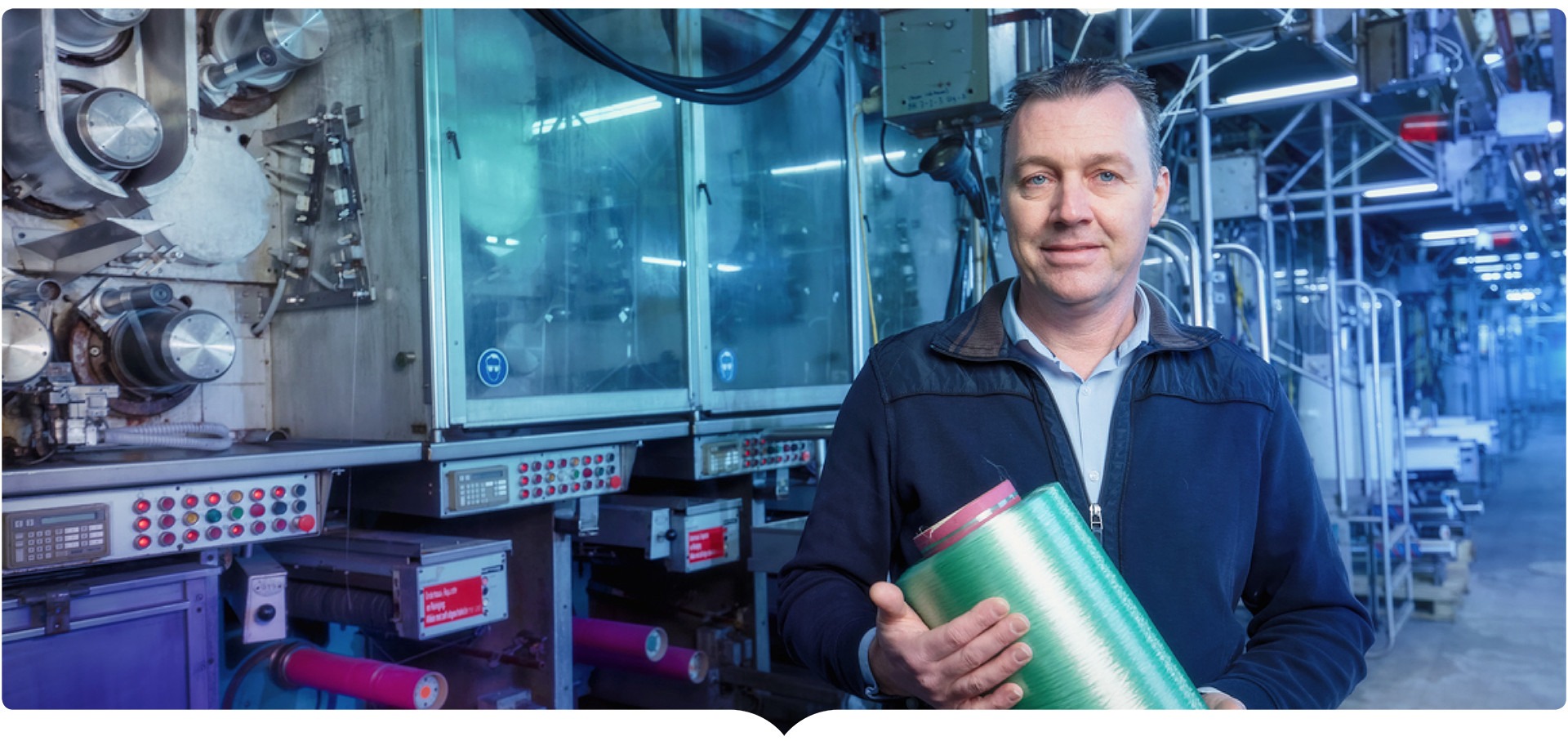 Morssinkhof took over the yarn production plant from AkzoNobel en works closely with the former AkzoNobel R&D facilities, now run by the company Senbis. 'This way, we can test and produce new products from the kilogram scale upwards', says Ruesink. Current innovation projects include coloured PET pellets, flame-retardant rPET and more. 'We have several projects which should deliver results within the next five years.' One such example is recycling of polyester carpets. Morssinkhof wants to convert old floor covering into pellets and spin them into new polyester yarn.
Earlier this year, the IKEA company acquired a 15 percent minority share in Morssinkhof. Ruesink: 'We are of interest to them as supplier of raw materials. But we would like to develop into a producer of intermediate goods as well.' To this end, the company works closely with polymer companies Senbis and Cumapol. At the Emmtec park, these three form the Sustainable Polymer Innovation Cluster (SPIC). 'Furthermore, we work with the Stenden Applied University, and we are partners in several regional projects crossing the Dutch-German border.'
With some 50 years of experience in plastics recycling, Morssinkhof is a leader in this sector. They remain ahead of the pack by constant innovation. How would Ruesink see the path to a fully circular production of plastics? 'First and foremost, plastics should as much as possible return to the producers, for instance through a deposit system. But it is also vital to take account of recycling in the design phase of any product. For example, a product shouldn't contain many different types of plastics, just two or three at most, and those should be easily separable. The importance of this concept is now finally sinking in everywhere.'