Want to know more about this article?
Paques Biomaterials is going to build a PHA extraction demo installation at GETEC PARK.EMMEN. This plant will produce fully biodegradable biopolymers. Firstly, the installation is scheduled to be operational in 2023. Following the demo installation, the commissioning of the commercial extraction plant is planned for 2026. The total investment of the demo installation and the extraction plant is estimated at € 58 million.
Biodegradable polymer
Paques Biomaterials has successfully developed a process to produce a fully biodegradable biopolymer from organic waste streams. This is called polyhydroxyalkanoate (PHA). With PHA, Paques Biomaterials offers an alternative for the use of conventional (non-biodegradable oil-based) plastics we use in, among other things:
paints
clothing
cosmetics
agriculture.
In this way Paques Biomaterials offers a fully circular solution for the future.
Demo installation in anticipation of extraction plant
The next step in the development and scaling up is to perform the extraction process on a demonstration scale to validate the full scale design. Therefore Paques Biomaterials will realize a demo plant for this in 2023, while anticipating the construction of the commercial extraction factory. The final investment decision for this is expected in 2024. This plant, with a capacity of 6 kton PHA per year, will likely be commissioned in the course of 2026.
Green Chemistry at GETEC PARK.EMMEN
The commercial extraction plant is located on a plot of approximately 3.2 hectares next to GETEC PARK.EMMEN. This business park has a special focus for companies active in the field of circular economy economy and (greening) chemistry. Paques Biomaterials therefore fits very well with the companies that Emmen already hosts. Think of comanies such as MCE, Senbis, Cumapol, Morssinkhof and Sunoil.
Choice for Emmen
Decisive in the choice of Paques Biomaterials was:
the innovation ecosystem in Emmen with a strong focus on greening the chemistry
access to well-trained personnel
the GETEC facilities in the fields of energy, utilities and services
GETEC's strong focus on sustainability
the development of the Greenwise Campus
Joost Pâques – Managing Director Paques Biomaterials "We choose Emmen because everything comes together here. The focus on Green Chemistry, the ecosystem, partners, people, a site; everything is here and every time we visit Emmen we get even more enthusiastic."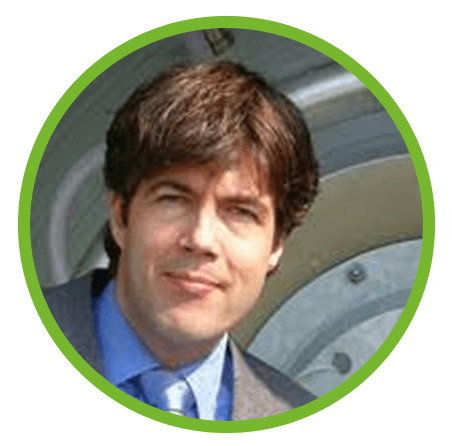 Want to know more? Contact

Matthijs de Jong