Want to know more about this article?
"Green chemistry fits into the grey chain here", says Johan Visser, director of Chemical Park Delfzijl, in an interview with Agro&Chemistry. Chemical start-ups in the circular bio-economy can benefit from this.
"Sometimes I feel like a boy with a chemistry box here," says Johan Visser, site director of Chemical Park Delfzijl. Not that there is no 'serious' chemistry here. Some 15% of the basic chemistry in the Netherlands comes from this northern site. There is also plenty of room for experimentation here, and a personal 'click' and low overhead are central.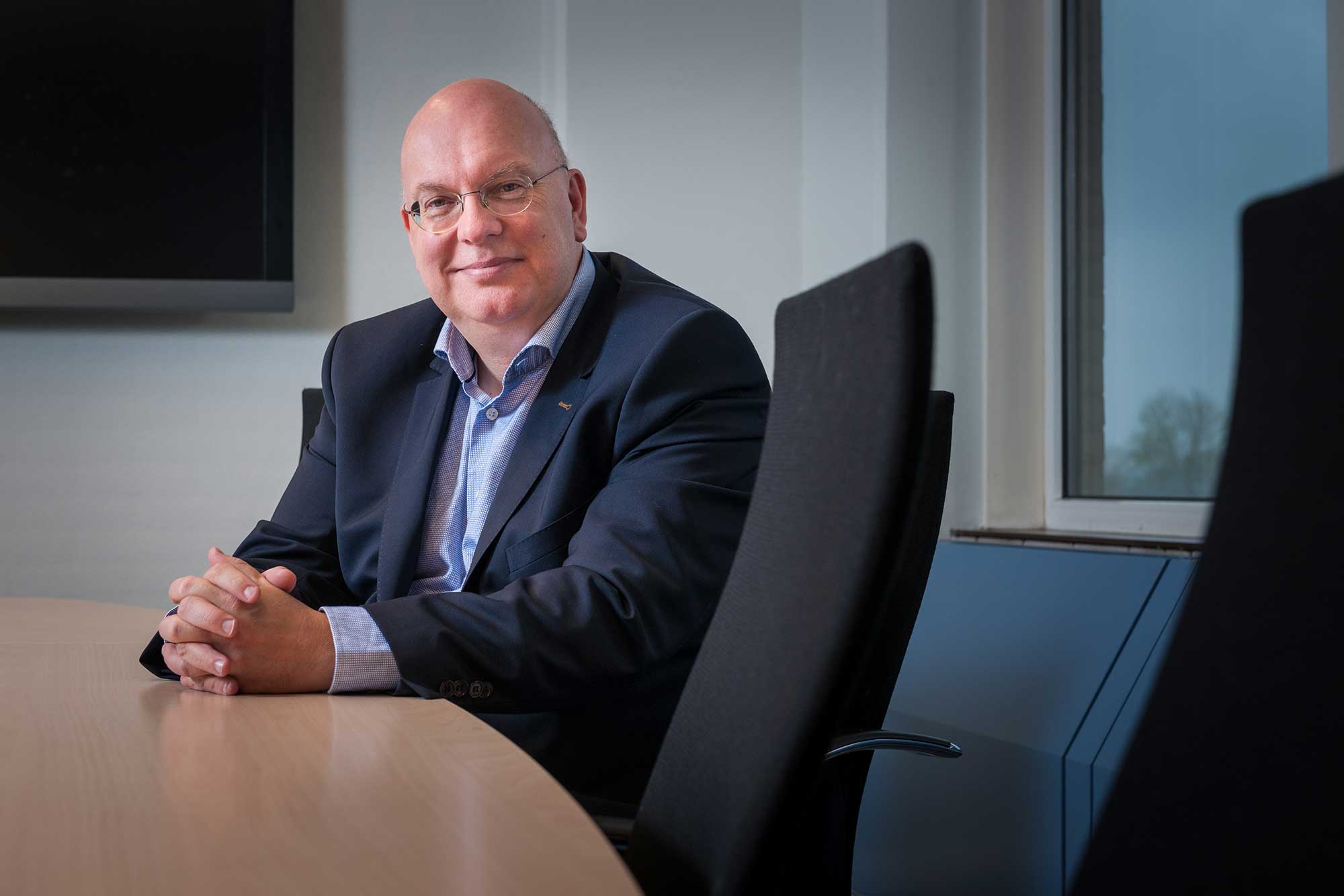 Chemie Park Delfzijl is situated at the very tip of the northern Netherlands, close to Eemshaven. It once originated as a branch of Akzo Nobel specialty chemicals, which later changed its name to Nouryon and is now changing its name for the second time as Nobian.
"Salt and chlorine are still the highway and the beating heart of this chemistry site," says Visser.
From bulk to green chemicals
Combining our expertise in bulk chemicals with the northern can-do-mentality, we are increasingly looking for opportunities to make chemistry greener. And that attracts innovative companies.
Visser: "We are organised fairly tightly and small and, last but not least, green chemistry here fits into the grey chain. We won't get involved in crackers, heavy industry or fossil fuels, but concentrate fully on the chains around chlorine, lye, bleach, hydrochloric acid and acetic acid.
This includes companies like Lubrizol (CPVC) and Teijin (aramid), which use chlorine as a feedstock, but also green start-ups and scale-ups like Photanol (chemicals from CO2 and sunlight) and Avantium (raw materials for biobased plastics).
From there, we look at greening or the energy transition, with the aim of finding more sustainable solutions that will ultimately allow us to remove something grey from the chain.
We offer these companies a relatively accessible entry level, with some help in the form of customised guidance, a building or support from a quartermaster with expertise. We like it here, helping young companies on their way and keeping them from making the biggest mistakes. And we use our contacts in the ecosystem to help with the permit application. That makes everything go more smoothly."
Low cost location
The low entry level is partly due to the low cost of setting up shop at the Chemie Park Delfzijl. "We are five to seven times cheaper than Geleen, the second cheapest in the Netherlands. There are 80 people running around who only do site services. We do it with 0.8 FTE and the people who work in the plants. As a result, our overhead is almost zero."
Road map to green chemistry
Even more important is the Chemport Europe ecosystem around the site, based on a shared vision of greening chemistry in the North, which companies, knowledge institutes and government authorities have joined forces to support. The chemists André and Erik Heeres (respectively from the Hanzehogeschool and the University of Groningen) wrote a route plan to accelerate the greening of chemistry, by processing biobased raw materials with the basic chemicals that are already available in Delfzijl.
Link to universities
"The advantage of this is that the industry's agenda is linked to the agendas of the Hanzehogeschool and the RUG. That combination makes it work for the Chemie Park Delfzijl. Students see that they can find a landing place here and that enthusiasm also spreads to the rest of the Netherlands. For example, we recently had a vacancy for a process technologist. 143 candidates from Eindhoven applied. I have never seen anything like it in my 30-year career!
Short lines of communication
One of the larger companies that came to Delfzijl is Teijin Aramid. This originally Japanese concern makes the 'super fiber' Twaron and has its headquarters for this activity in Arnhem, with factories at two locations in the heart of the Chemport Europe region. This is no coincidence.
"We have close contacts with partners in Chemport Europe," says Jan Roos, Teijin's Director of Sustainability. "It is a good network with short lines that knows how to bring parties together. That is very valuable to us.
As a producer of fibres, we are quite prominent in the chain. We can only innovate by working together, both with our customers and the customers of our customers, as well as suppliers of technology and raw materials. That is crucial to be able to realize our sustainability strategy."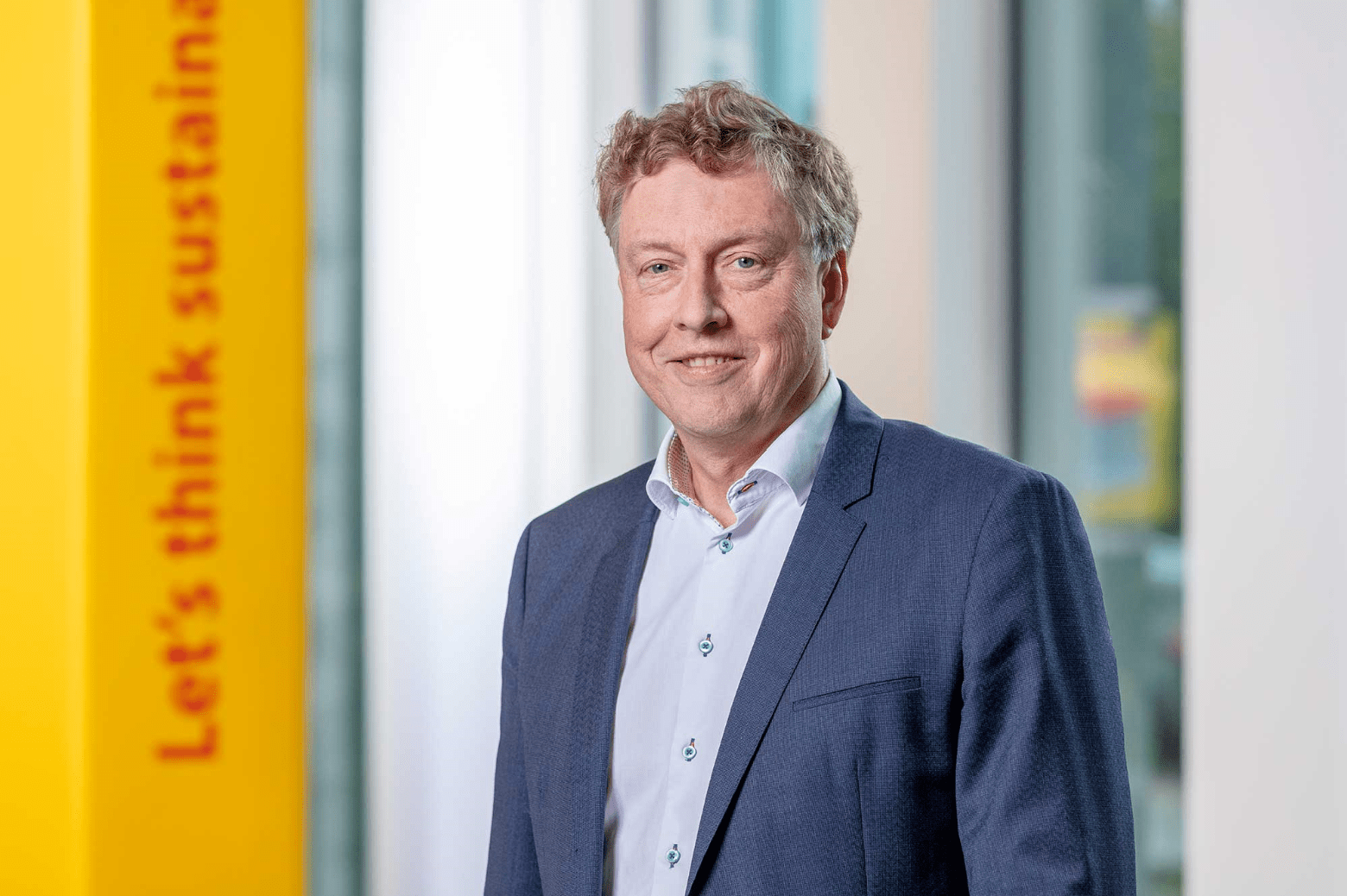 Sustainability strategy
That sustainability strategy of Teijin rests on three pillars:
the energy transition
the use of Twaron to make customers' products more sustainable
circularity: recycling and the use of renewable raw materials (bio-based, recycled own materials and, for example, raw materials from household waste).
Concrete steps are now being taken in all these areas in partnerships with northern businesses. For example, Teijin is working with CFK (winner of the Sustainable Chemistry Challenge, Chemport Edition in 2019) on recycling its fibres from composite materials.
Last year, Teijin together with the Groningen companies Syncom and BioBTX demonstrated that the production of Twaron from biobased (instead of fossil) raw materials is technically feasible. "We are still working with BioBTX, which is now making plans to build a factory to make BTX raw materials from plastics in household waste. These can then be converted to our raw materials analine, terephthalic acid and paraxylene. It will take place step by step. You cannot switch to renewable carbon overnight. But we have a roadmap and I notice that there is appreciation for this in our market."
Energy transition at Chemical Cluster Delfzijl
Teijin Aramid is also involved in the energy transition at Chemie Park Delfzijl. Nouryon and Gasunie have plans there to place a hydrogen unit with an electrolyser of 20-30 MW: the so-called Djewels project. Roos: "We would like the innovative Reinforced Thermoplastic Pipe from Pipelife to be used there for the so-called backbone: a fibre-reinforced plastic pipe for the transport of hydrogen, in which Twaron is used. It would be the first industrial application of this concept. This brings us full circle.
It fits in with the greening of Chemie Park Delfzijl, which Johan Visser believes must grow into a 'next generation' site: "I always tell my people that there will still be a Chemie Park in 50 or 100 years, but it will look completely different. Our grandchildren and their own grandchildren must also be able to live and work and recreate in the Northern Netherlands. We can only take that step if we roll out an agenda for the future now. With that, we lay down the sustainability in the longer term. And people will understand: it is much more pleasant to be busy building for the future than repairing past mistakes."
This article was produced by agro&chemistry