Want to know more about this article?
Foamplant, based in Groningen, is the first and only company in the world to produce a foam material that is fully biodegradable and recyclable. CEO Martin Tietema believes that this material is the future. It tackles the problem of enormous amounts of plastic foam waste and offers the chemical industry an alternative to fossil-based raw materials, which must eventually be phased out. This article is originally published by Change inc.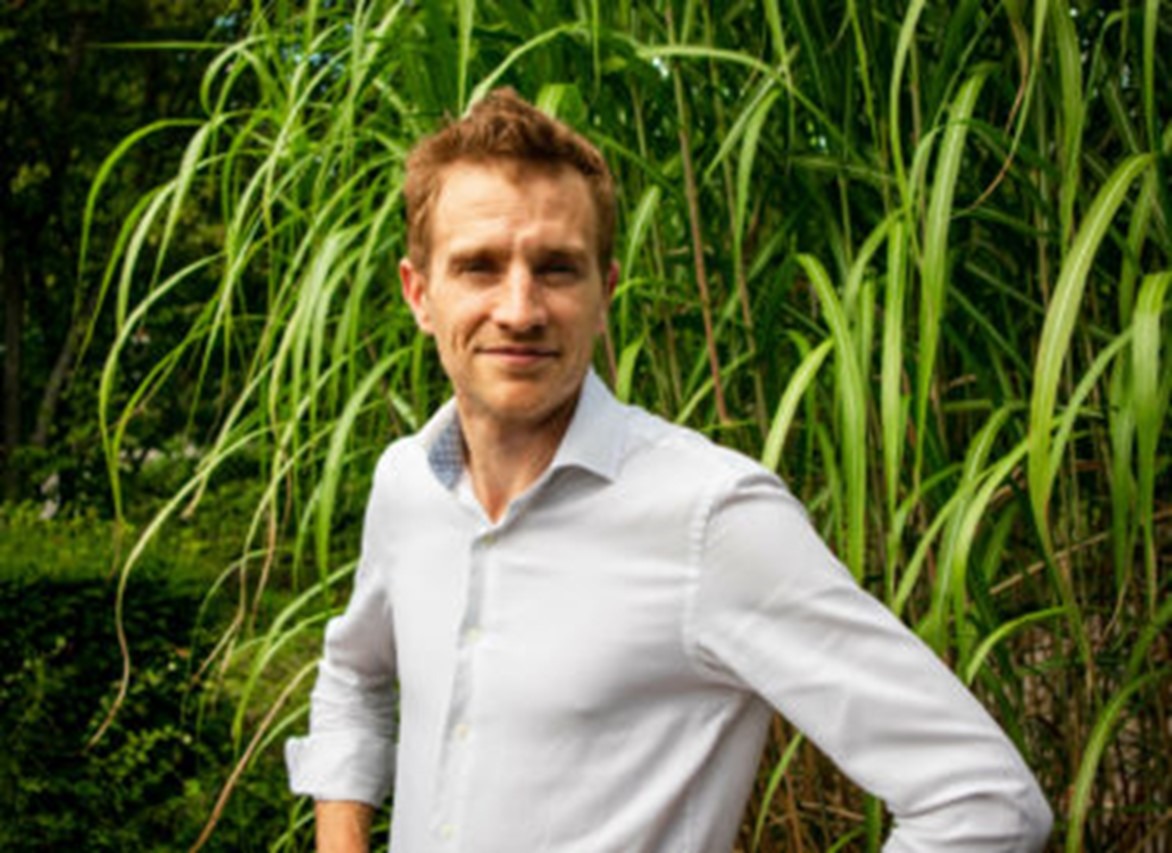 Foamy comfort
Foamplant's green foam has been used in horticulture as a sustainable growing medium for several years now. As of next year, the start-up will also be supplying its foam to industries such as furniture, mattress and packaging manufacturing. "Our technology can be used in sofas, beds, mattresses and other furniture, but also in car, bus and airplane seating. It is basically a good, circular alternative for anything to do with comfort," says Tietema.
Few alternatives
Like any plastic, most foam is made of polymers; molecules in endlessly repeating units. This makes the material so strong and is also what prevents it from being broken down organically. Plastic foam is everywhere. It's in our clothing, in shoes, furniture and mattresses. There are few sustainable alternatives available at the moment. Additionally, plastic manufacturing is a big source of carbon emissions. Foamplant aims to change that by producing foam with a carbon-neutral footprint.
Eye-opener
During his studies in Biomolecular Sciences at the University of Groningen, Tietema discovered that it is possible to make plastic and foam out of biopolymers. Biopolymers are natural raw materials derived from biomass such as maize, sugar cane or cane juice and from waste products such as roadside vegetation or potato peel glucose. The foam is easily recycled after use and if not, will fully decompose in the environment. "That was an eye-opener for me and a trigger, too," he says.
Plastic waste is half foam
At the same time, he was shocked and dismayed by plastic's enormous environmental impact. "The majority of the world's foam is made of plastic. Ten percent of all plastic waste by weight is foam. It is half by volume, and that foam turns up everywhere; as plastic soup, on beaches, in landfills and incinerators. These are stupendous amounts. That is why we want to launch biopolymer-based foam products. We believe that this is the future. We aim to recycle all our foam and source any additional materials required from plants and waste products," says Tietema.
Garage start-up
Based on these principles, he founded Foamplant in 2017. He began with a small team in a garage measuring 30 m2. Here, they first used technology to create fully biodegradable foam from biopolymers. "Testing at the university had already demonstrated the feasibility. We all believed we could scale that up and turn it into a mass-produced product," says Tietema. In 2019, the company began manufacturing its first green foam and it now occupies a hall of 5,000 m2 in Groningen. It has 38 employees currently. Tietema: "Everyone on our team is driven by the desire to create a waste-free world. The chemical industry is always worrying about if it's even possible to create plastic without oil or waste. We just dove in and did it, showing that yes, it's possible."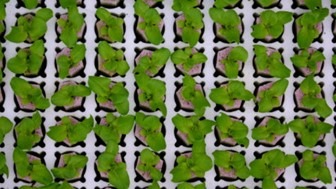 Cheaper and safer
In the horticultural industry, the company's sustainable foam is marketed as Growfoam. It is used to grow fruit and vegetables in greenhouses and in vertical farming as a replacement for conventional growing media. Besides offering a greener alternative, it reduces costs and is safer and cleaner, as it doesn't leave behind microplastics or other pollutants. It can be fully broken down by fungi and bacteria in the soil and will decompose into carbon dioxide and water in only a few weeks. Growfoam was introduced in 2019. Meanwhile, the company's technology has progressed far enough that its sustainable foam can also be used in other products. Auping mattresses, for instance. In this application, it is known as Moorefoam.
Paying for recycling
Foamplant buys its biopolymers from companies that create them out of biomass and waste products. Then it turns them into high-quality foam. All the foam is recycled afterwards. Foamplant has set up arrangements with its customers and collection companies to have all its foam returned. It pays for this practice. The foam can be re-used many times. "We use the old foam to create new foam without waste. Whatever isn't returned is fully biodegradable. We believe that this is the future," says Tietema. "We are the first company in the world capable of making fully biodegradable foam based on circular materials."