Want to know more about this article?
The visual inspection of a 2.4 kilometre steam pipeline to the Nouryon cogeneration plant in Delfzijl has been replaced by a digital drone inspection.
That is just the start", says Henk Assink, project manager Industry 4.0 of Nouryon. The pipeline connects two energy plants, from Eneco and EEW, with the Nouryon plant on the Chemical Cluster Delfzijl. Inspectors would regularly walk the entire length of the pipeline, checking for any irregularities. "One problem is that they cannot see the top of the pipeline", explains Assink. Furthermore, it is difficult to compare inspections performed by different persons.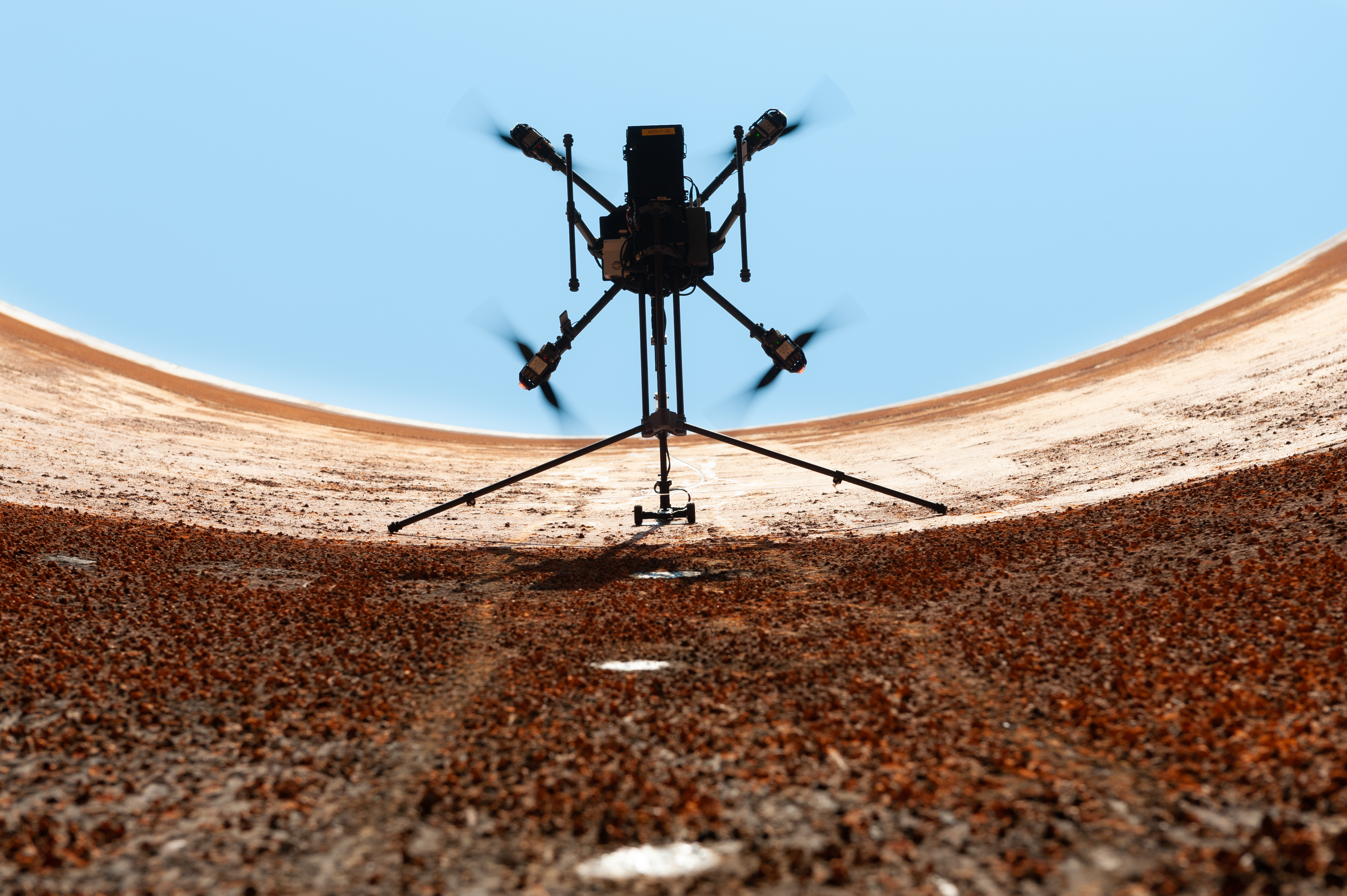 Full thermographic scan of the entire pipeline
Last year, Groningen Seaports, responsible for the pipeline, hired a drone company to perform a digital inspection. "The drone camera has a good view of the entire pipeline, and registers everything with the gps coordinates. That means you can compare how the same stretch looks in subsequent inspections."
The drone is also equipped with a thermal camera to check for heat loss. In the standard visual inspection, inspectors could use hand held thermal camera's when they suspected a leak. "Now, we have a full thermographic scan of the entire pipeline."
Difficult to reach
Such a drone inspection is just one example of the increased use of digital equipment. With its Industry 4.0 program Nouryon is using its own drone inspections and is also busy implementing other digital methods in their plants. Assink: "We use drones in our plants in places that are difficult to reach. In the past, scaffolds had to be built to allow inspectors access to certain parts of the installations. Drones can simply fly up and transmit images to the operator. Another important improvement is that all the digital information can be stored for future reference."
Drones can also enter large enclosed spaces, like reaction vessels. Entering those places is dangerous for humans. The drones carry equipment, for example to perform thickness measurements. "Currently, we are working with notified bodies, and our internal inspection department, to get these drone measurements validated and accepted. And at Nouryon, we also use small robots for the inspection of the interior of equipment. They can look inside, where we otherwise would need to take the equipment apart for a visual inspection."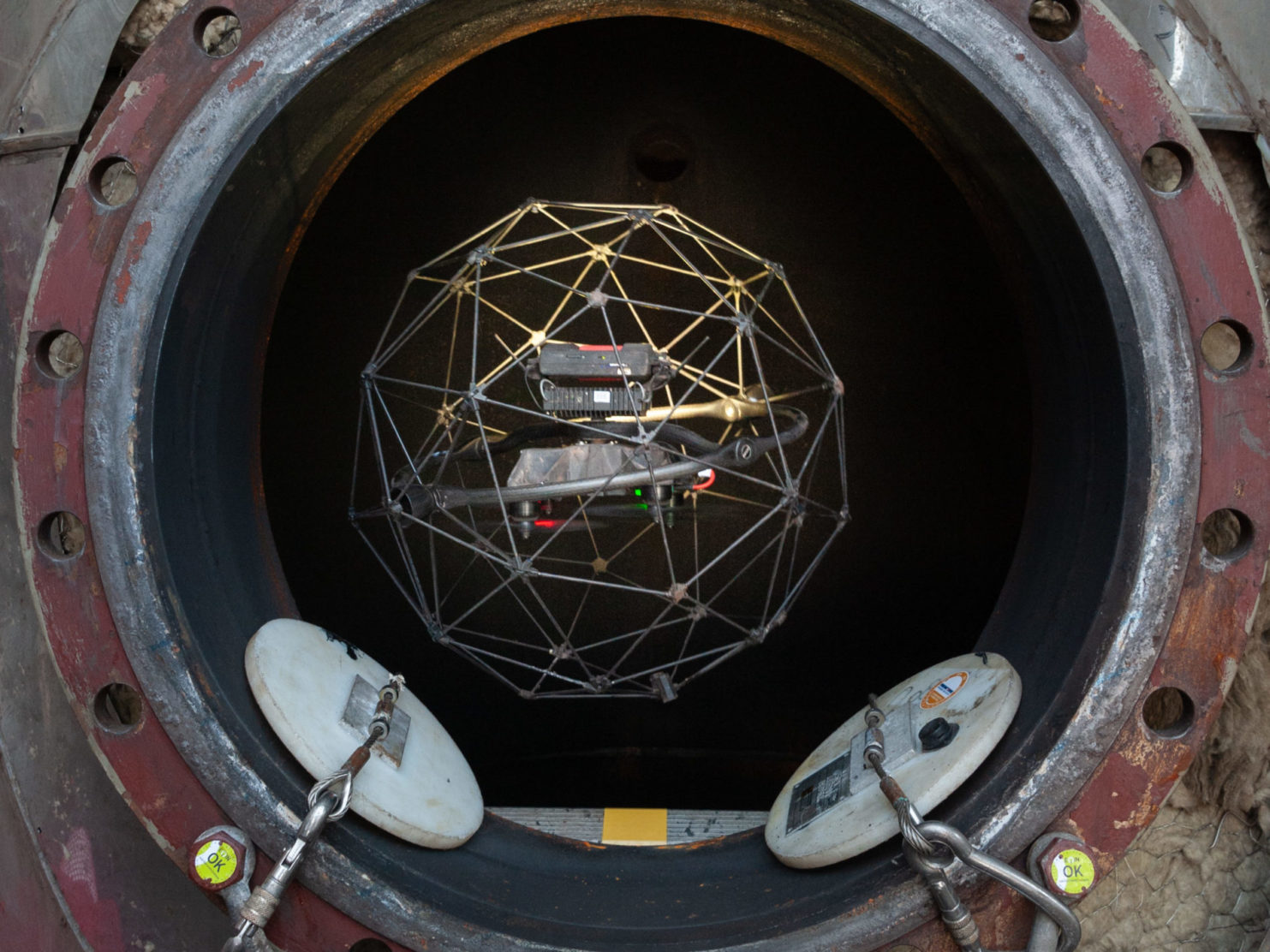 Another advantage is that they reduce the need for transport – and all the emissions linked to that. "We have an installation to transfer the salt we produce to ships. This jetty has to be inspected twice a year. Part of this installation is very difficult to reach: we must bring in a crane and a pontoon to hoist an inspector to the right position", says Assink. Using a drone means that the inspection can be done without all this equipment.
Digital inspections by robots or drones have several advantages. Their use leads to a reduction in entering confined spaces, inspection cost and downtime. The digital information is available in real time, and can be stored for later comparison. "We are just starting on this road", explains Assink. "It is clear that our inspections can be made more efficient, but it is too early to put a figure on our savings.'
Future developments
Digitalisation promises to make plants more efficient in cost, output and in energy use. Henk Assink expects developments in at least three areas over the next ten to fifteen years. The first is predictive maintenance. This is now scheduled at fixed times, which means fairly wide safety margins are used. By analysing data from the factory, it should be possible to predict when maintenance, especially for low risk equipment, is needed.
The second area of improvement is performance. Now, local operators make a production profile, based on demand and experience. In the future, production will be more data-driven and could for example include real time information on energy supplies in a Smart Grid. When the energy mix contains more wind and solar, there is a need to balance supply and demand. Smart factories could take this into account, and basically choose the optimal production profile themselves. The operators could then focus on other issues, like safety.
Finally, 'digital twins' can be used to simulate how installations perform. Such a cloud-based virtual copy could be used to analyse measurements from the original, to optimise production.