Want to know more about this article?
Technology development company Avantium, based in Amsterdam, has announced they will build a demonstration plant in Delfzijl for the conversion of glucose into monoethylene glycol (MEG), a building block for polyester production. It is the second Avantium demonstration plant in Delfzijl, the first converts wood chips into glucose and is already operational.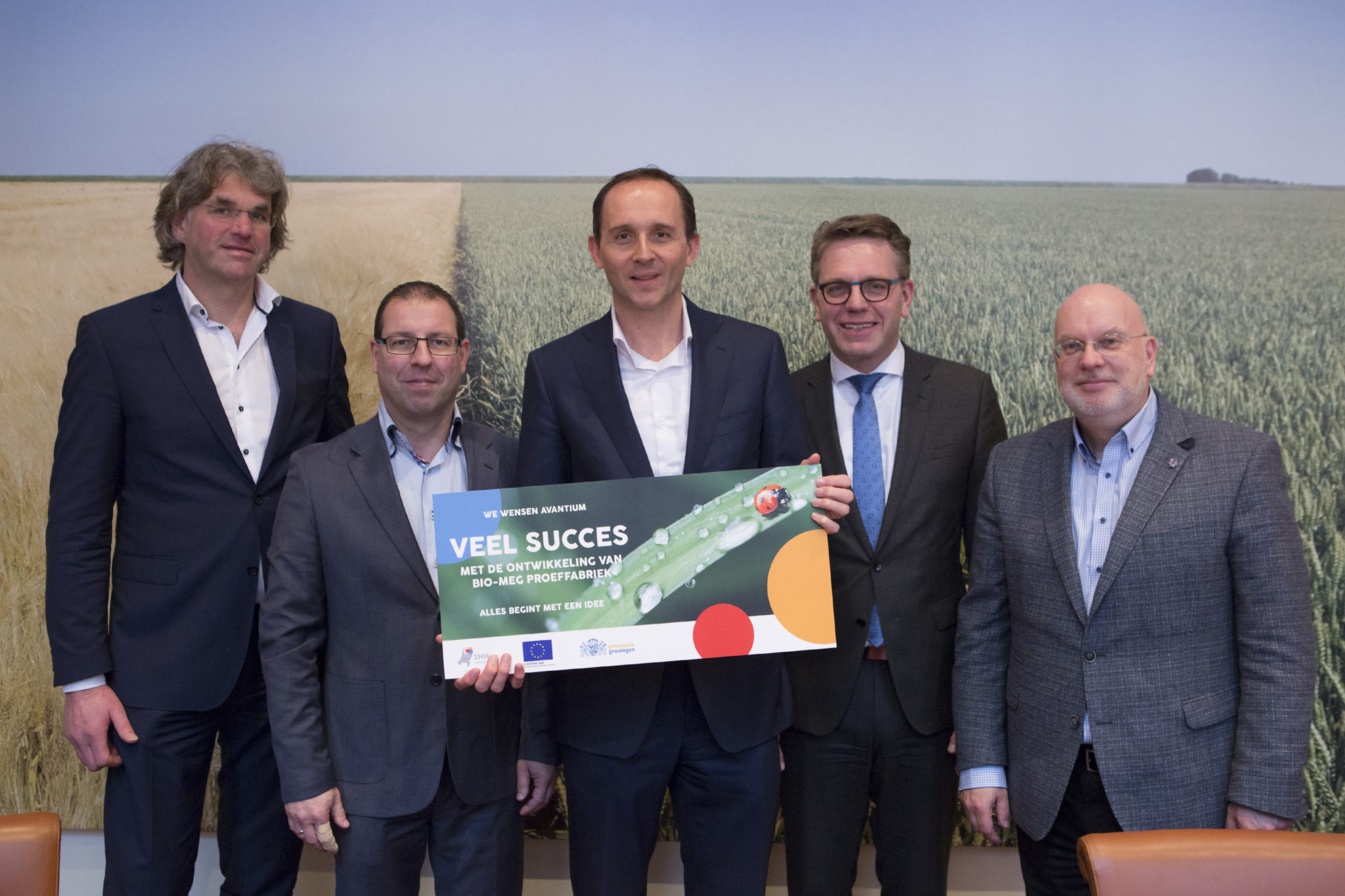 One-step process
Current processes for the conversion of glucose into MEG take four steps. Avantium developed a one-step process which is much more efficient. The Mekong process is competitive with the traditional technology to produce MEG through petrochemical processes. Large scale production of bio-based MEG is an important step towards a more sustainable, circular chemical industry.
Avantium has developed a portfolio with a number of different bio-based technologies. Their Dawn technology allows them to produce glucose and lignin from biomass like wood chips or corn stalks. It is based on the classic Bergius process, but much more efficient. This process is used in the first Avantium pilot plant in Delfzijl. Avantium's YXY technology produces PEF (polyethylene furanoate, a bio-based alternative for PET) from glucose. And Mekong produces MEG from glucose.
The company, a spin-out from Shell research, develops or improves chemical processes and scales them up from the lab to industrial level. Once the processes are ready for the market, they look for partners to make the switch to production.
Fits in production chain
'This new development fits very well into the Chemport Europe production chain', says Errit Bekkering, who represents the NOM in Chemport Europe. 'It also confirms our position as a region where new chemical processes can be scaled up to industrial levels.' In Delfzijl, both pilot plants can find the necessary raw materials (biomass, or glucose from sugar beets). 'And the building blocks they produce can be used by other chemical companies, at Delfzijl or in the Emmen Chemical park. So we are very happy with this new development.