Want to know more about this article?
It all started with a by-product from a plant producing biodiesel, glycerol. Chemical company ChemCom (Delfzijl) and engineering firm KTV Technology wondered if they could add value to the glycerol. Over a period of ten years of process development, pilot plant evaluation and construction, this has resulted in a company, Alteqo. They have opened a production plant in Delfzijl which has the capacity to produce 20,000 tons of green solvents based on glycerol.
'We want to be a global market leader for sustainable solvents' - Martin Thielicke, Business Manager at Alteqo
'We are offering an alternative for solvents based on petrochemicals', explains Martin Thielicke, Business Manager at Alteqo. 'Our solvents Glycamal and Glycasol are 87 and 68 percent bio-based.' These solvents have a wide range of applications, in detergents and coatings or as solvent for injectable drugs or agrochemicals. The solvents can also improve topical skin formulations and are already used as carrier for oily extracts.
Biobased glycerol as feedstock
Both solvents are derivatives of glycerol. The modifications require other chemicals, like formaldehyde (produced by ChemCom) or acetone (bought on the open market). 'The glycerol is fully biobased, but some of the other chemicals we use to create the solvents are not', explains Thielicke.  Developing the entire production process took a lot of research. The first ideas were developed in 2011. Glaconchemie, a subsidiary of KTV Industries, is able to refine the crude glycerol from a biodiesel plant to the required purity in a plant built by KTV Technology. Glaconchemie also developed the production process for Glycamal and Glycasol.
Full scale production at Chemical Park Delfzijl
This led to a pilot plant in Germany, followed by a production plant at Chemical Park Delfzijl, which currently employs about thirty people. 'This is the home ground of ChemCom, who are running the plant', says Thielicke. 'This site has excellent access for logistics. I think sustainability and Innovation in green chemistry could be realized in the Netherlands much faster as the consumers in Benelux seem to have more strength to move the manufacturers in the direction of using sustainable and safe ingredients.'
The facility was built in 2020 and started production early in 2021. 'Sales are going well, with customers in the EU, North- and South America, and Asia. And we have enough space to double or even triple our production abilities.' The biobased solvents are eco-friendly, but also user friendly: 'They are not toxic, in contrast to most petrochemical alternatives, and are fully biodegradable.' Alteqo is working on new applications, like plasticizers for PVC or rubber. 'Also, we are working towards GMP registration for pharmaceutical use.'
Joint developments
New ideas are developed in cooperation with external partners. For example, through their Indian distributor, Alteqo recently developed cosmetic formulations. And the market potential is huge, explains Thielicke: 'Just one of the petrochemicals that we would like to replace, butyl glycol, already represents 160,000 ton per year in Europe.' Over the next five years, Alteqo expects to increase production capacity at Delfzijl with a second plant. 'It is our ambition to be the global market leader for sustainable solvents.'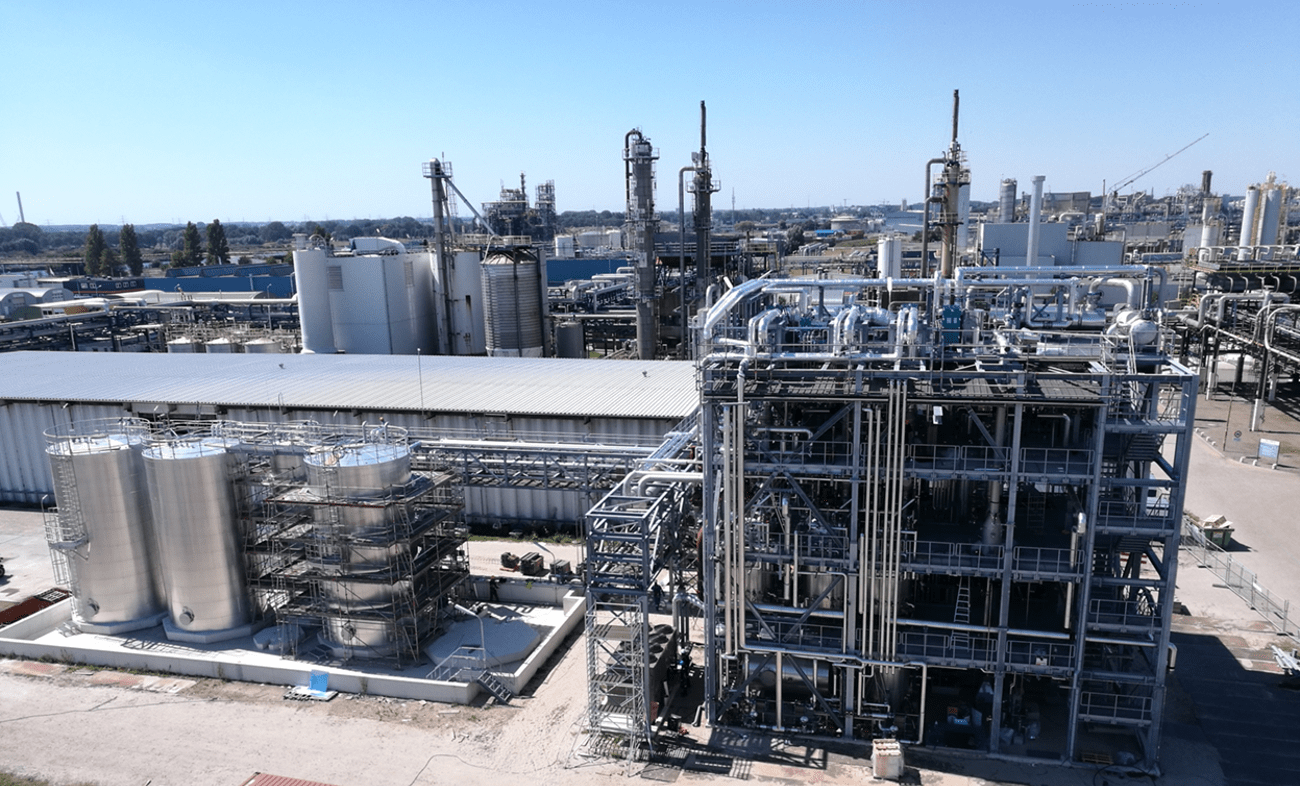 Want to know more? Contact

Soraya Ludema